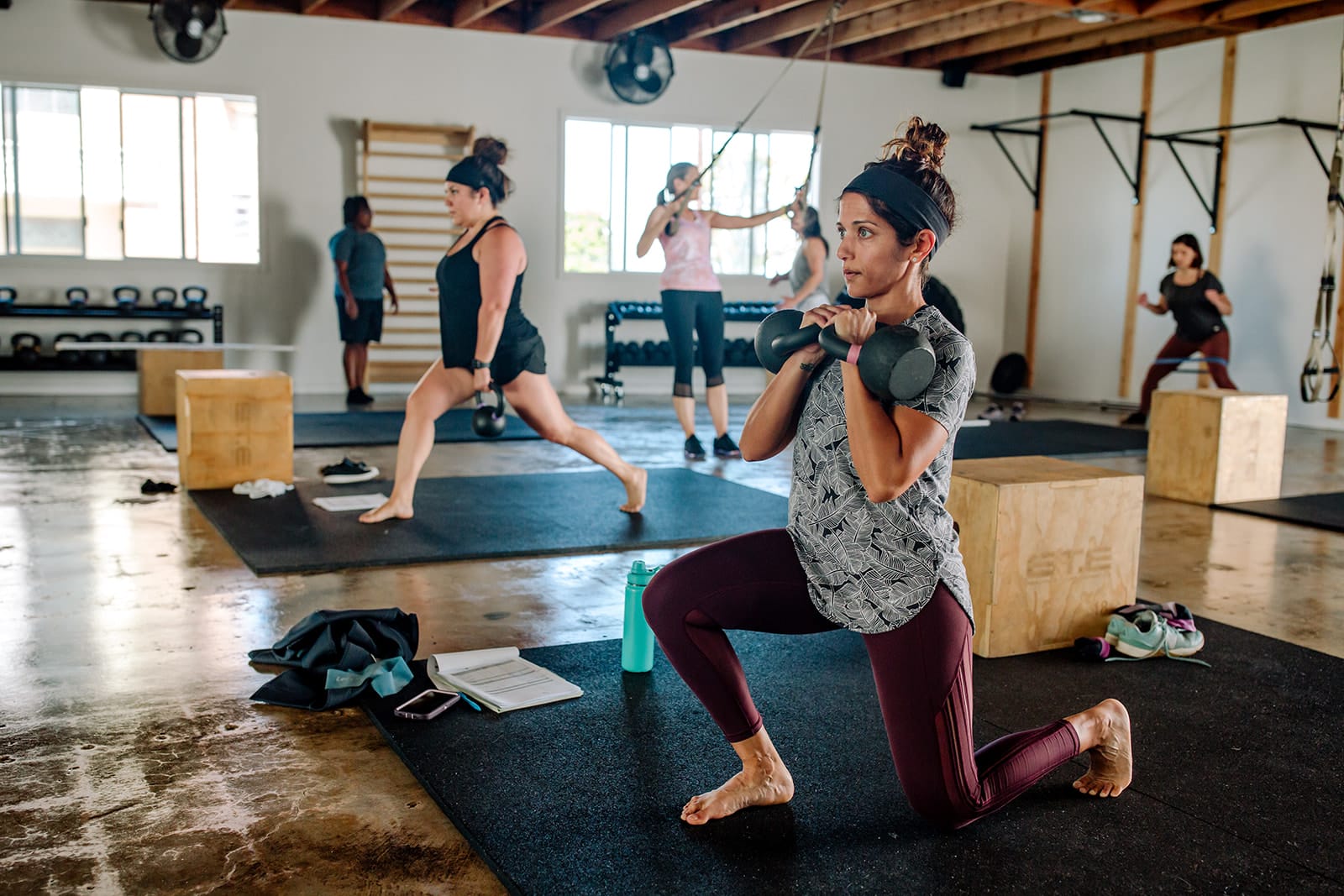 YOUR BODY WAS DESIGNED TO MOVE
Sometimes what's really important in life has nothing to do with smoothing out a lump here or making a bump there. Sometimes, it's about being able to chase your kids into the waves. Sometimes it's needing to dig in the dirt. Sometimes stretching out in the sun is a requirement of your soul.
Bending. Twisting. Running. Living. Learn to integrate your movements and find that you stand straighter, walk taller, breathe deeper, embody strength – not just looking better, but feeling better too.
MVMNT STUDIO SPECIALIZES IN:
Your body is unique and we believe your training should be too. MVMNT Studio offers Semi-Private and Private Training only, for more focused, unique-to-you experience.
"With Robin's help, I was able to feel my core again. I had lost all connection and frankly, didn't know it was something I can have again while pregnant. I used all the breathing and core connection techniques Robin trained me on during labor and avoid unnecessary drugs and interventions. I am now 6 months post natal and no longer have diastasis, can engage my core and have a strong pelvic floor."

S. P.
"I wanted to take a moment to say thank you. The foam roller routine and neck program were both perfectly timed and needed, and just the right amount of training during a busy and stressful trip.

You are a great coach and I'm so glad I found you!

Steven
"I have been training with Robin since my second trimester and I couldn't have been happier to have her guidance through this journey. Robin is incredibly knowledgeable in sports science and the program she tailored for me is very well organized and accessible. Her prenatal program not only helped to condition my stamina for labor (let's be honest, giving birth is harder than running a marathon!) but also helps me to clear my mind and maintain my mental health postpartum."

Qian
MVMNT for All
Do you want to move and feel better? We create programs for people of all backgrounds, fitness levels and goals.