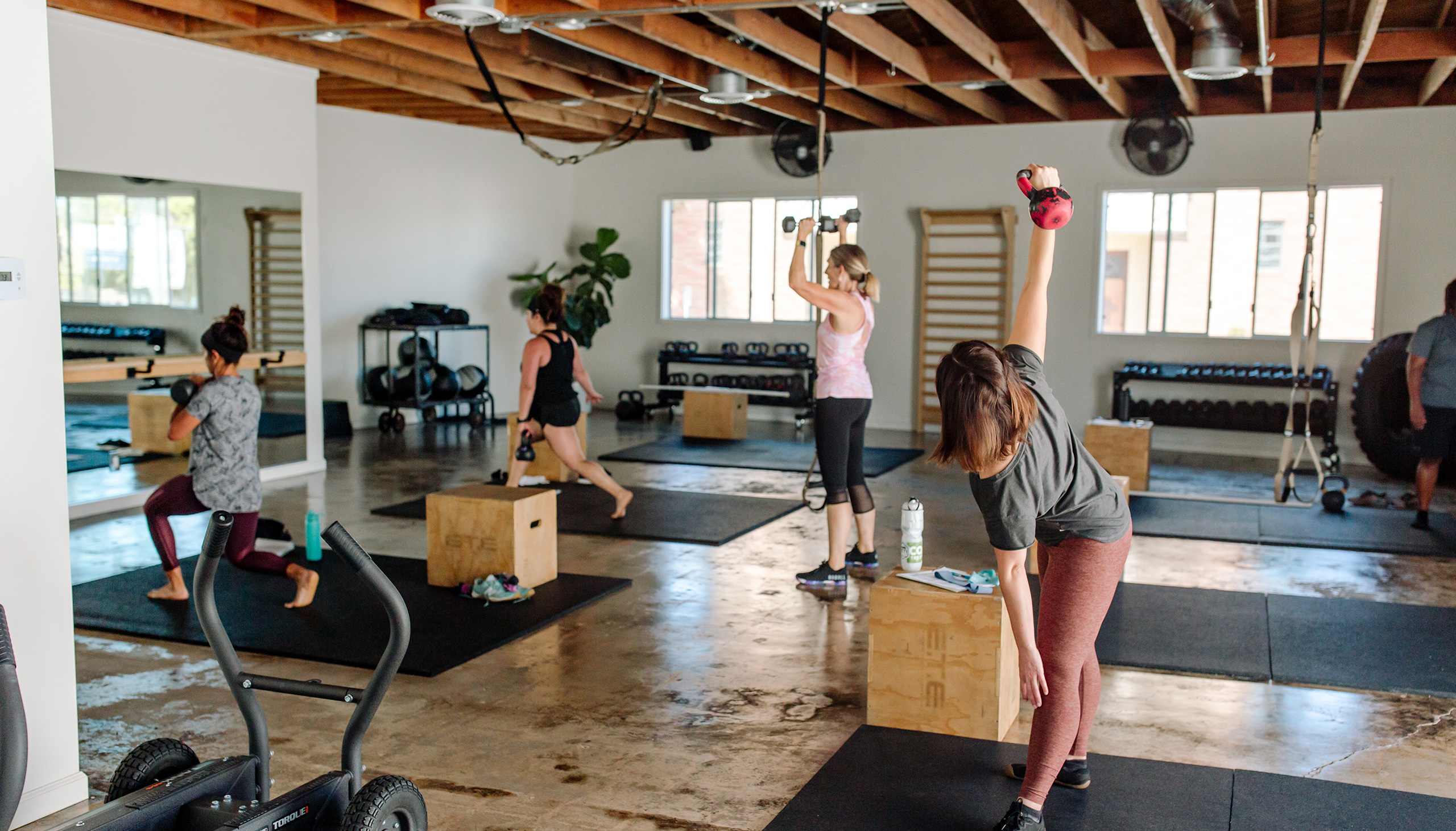 It's time to invest in you
MVMNT INVESTMENT
It's a deep privilege to guide you through your journey of rediscovering your strength. We honor the time spent together by giving you our full attention, providing honest and compassionate feedback, and always giving you permission to be human.
Semi-Private Training
The hallmark of MVMNT Studio and a science-based, results-driven approach to training – it's private training made more affordable
6 member maximum per session
Three-times weekly, one-hour, semi-private training sessions
Personalized, progressive workouts that target your specific needs and goals
$465/mo
Private Training
When you need a little more attention and expertise – ideal for diastasis recti repair, pelvic floor awareness, mobility enhancement, progressing injury rehab from physical therapy, etc.
One-on-one sessions – Single, 3-pack, 6-pack options
30-90 minutes
Beginning $215/hr
MVMNT Studio Rental
Photo shoots, workshops, classes, events – all in a premium setting.