Honor your body through purposeful movement
MVMNT STUDIO PHILOSOPHY
Honoring your body through purposeful movement transforms not only how you look on the outside, but more importantly, how you feel on the inside. The most effective way to improve the way your body moves is through personalized training programs. This format allows me to get to know my clients and their needs, and gives clients the most value for their bodies, and wallets.
Wherever you are on your journey, know this: You are worth the effort to improve the way you move, regain strength and harness the power of your body. And it's never too late to start.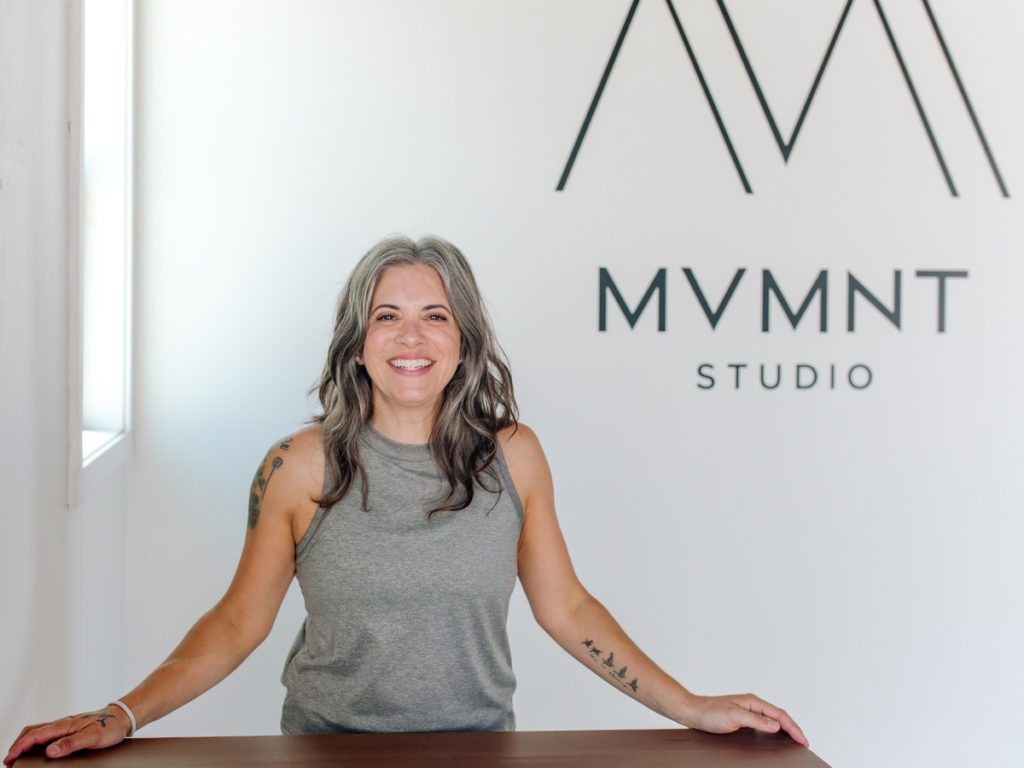 Robin Taylor
I have always been passionate about the power physical movement has on our wellbeing. Being active is a central component of who I am, and it has helped me navigate the negative physical effects that everyday life can have on our bodies.
After having two children, the impact of movement became more important, and more complicated. The old methods of "working out" just didn't work with my changing body, and I experienced frustrating periods of forced inactivity due to injuries.
Through an iterative process of education, testing and good, old-fashioned trial-and-error, I learned better ways to move that supported my body through all of its different stages and phases. The positive and lasting impact of consistent, functional movement, coupled with a desire to help others move and feel better, inspired me to create MVMNT Studio.
NASM-CPT, PPN-CES, Diastasis & Core Consultant, FRC Mobility Specialist, FFB Licensed Pregnancy SaF Coach, TRX Certified, IBBFA Certified